La composizione negoziata: il libro
Per parlare direttamente con noi
🇮🇹 La composizione negoziata: una strategia di cambiamento per l'Impresa
Lettura consigliata! Per imprese e imprenditori.
Il libro dell'avv. Elena Ceserani sulla Composizione Negoziata è rivolto ad imprese e imprenditori che attraversano una fase di crisi ma possono risollevarsi.
Elena Ceserani è esperto negoziatore nell'elenco della CCIAA di Bologna, relatrice in corsi di formazione e convegni dedicati. Nel suo testo analizza le norme e le opportunità presenti nel nuovo Codice della Crisi d'impresa e dell'insolvenza.
Di grande attualità e utilità l'approccio al tema, in chiave strategica e nei dettagli, integrando competenze legali e aziendali, per tutelare l'impresa, la sua continuità e accompagnarla nella gestione delle attività per il superamento dello stato di crisi.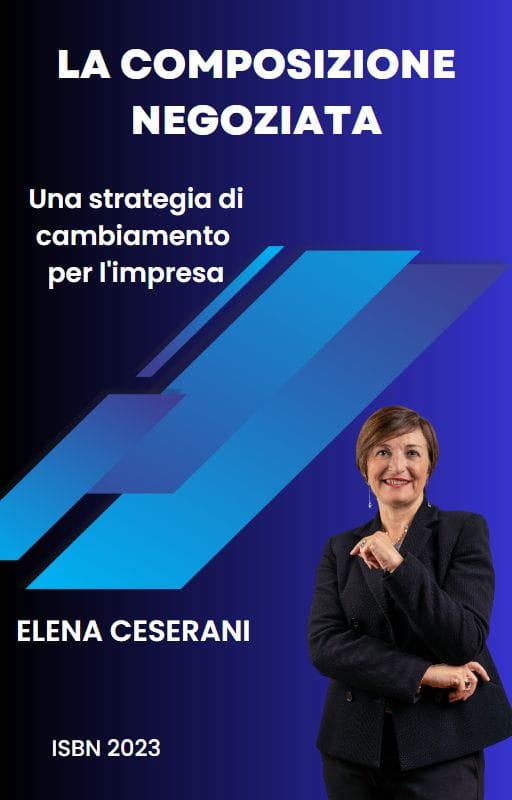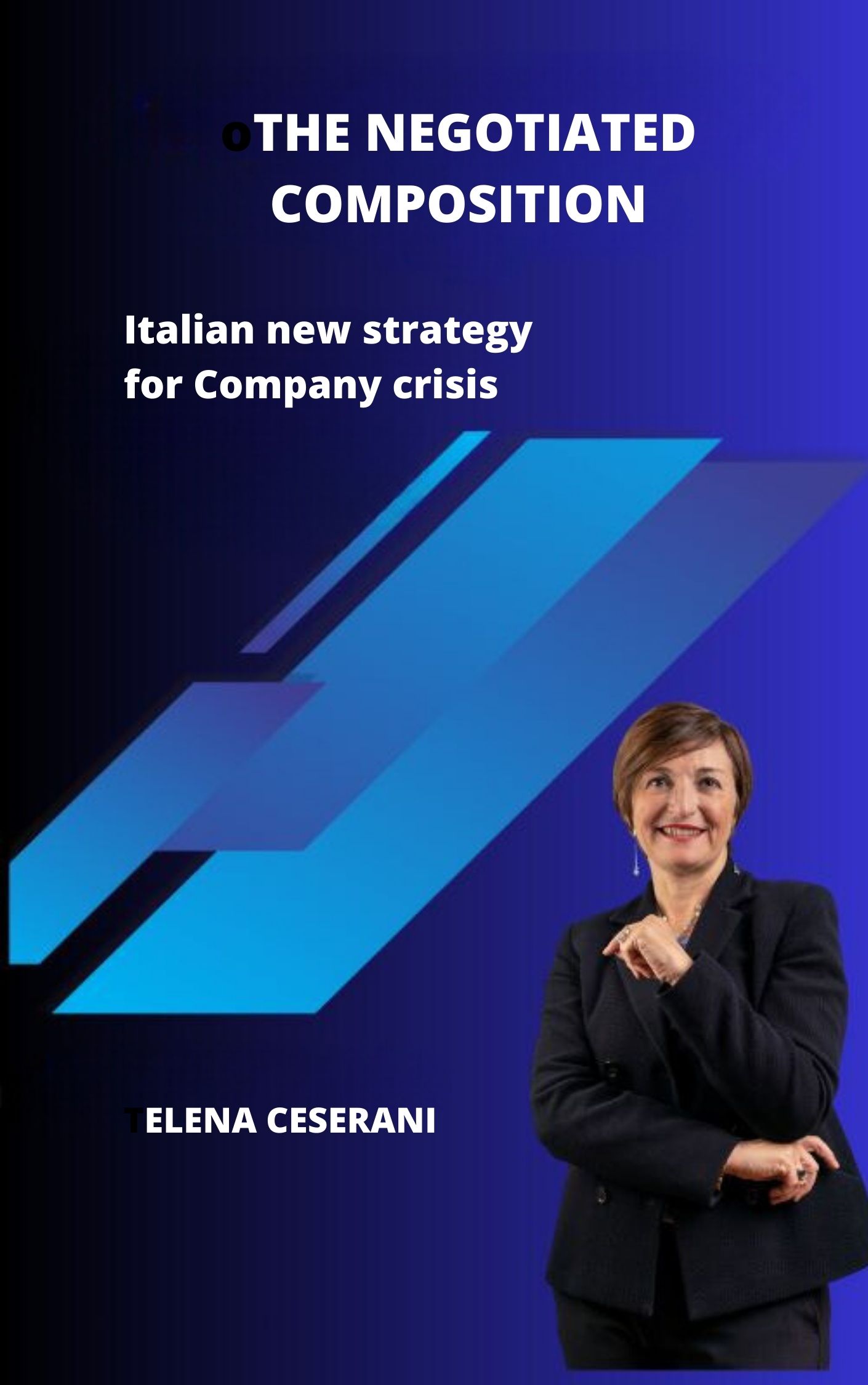 🇬🇧 The negotiated composition: italian new strategy for Company crisis
Recommended reading! For companies and entrepreneurs.
Today, being a foreign entrepreneur in Italy, means facing temporary problems with the danger of a possible business crisis. In Italy, now there is a NEW BUSINESS CRISIS CODE: it offers or it imposes a protocol of Negotiated Composition. In 2022, the National Commercial Code has been amended, in Italy. Consequently, it is now imperative to know the new rules.
A business crisis occurs when a company faces financial difficulties that lead it to be unable to maintain its operations and pay its debts.
This can be caused by various factors, and it may find it difficult to obtain financing from banks or investors and may be forced to reduce staff or close down completely.
In order to avoid an economic business crisis, it is important for companies to carefully monitor their balance sheets and cash flow. Furthermore, they should try to diversify their product or service portfolio, invest in innovation and improve their competitiveness on the market.
In the event of difficulties, it may be necessary to seek help from experienced professionals, such as business consultants and lawyers specialised in insolvency law, to assess the options available and find effective solutions to resolve the specific situation, also backed by the innovations introduced with the new Business Crisis Code, an approach and a vision aimed at allowing the recovery of those realities capable of overcoming them, also thanks to tools and procedures such as the Negotiated Composition, the subject of this e.book
THE AUTHOR: Lawyer ELENA CESERANI, admitted to the Bar of Bologna, Italy
This text is the result of many years' experience as speaker and trainer in over 40 specialised courses from 2012 to 2023, at Forensic Foundations, Chartered Accountants Associations, and training centres accredited by the Italian Ministry of Justice.
She works, together with colleagues and her team of professionals, including auditors and high quality analysts, in the field of business crisis.
THE FOLLOWING TOPICS ARE COVERED IN THIS BOOK:
The business crisis: tools for managing it and understanding whether the crisis is recoverable
The reference legislation, with all the updates of 21 March 2023
What is the Negotiated Crisis Composition
Focus on economic-accounting management
Real case histories